ILPEA Network in Hungary
The legal predecessor of ILPEA ProfExt Plastics Ltd. was founded by the HAB Economic Working Community on October 10, 1987, and on January 15, 1988 by the Gmk. increased by six. In the first two years after its establishment, it only dealt with extrusion of soft PVC profiles, and from 1989 the scope of activities was extended by the endless welding of extruded profiles.
As the production and sales of HAB Gmk increased, Gmk became inevitable. Kft. ProfExt Plastics Processing Ltd. was founded on January 1, 1992 with a share capital of HUF 1 million, taking over the rights already acquired by HAB Gmk with all liabilities.
In April 1993, Industrie ILPEA S.p.A. After acquiring 50% ownership, ILPEA subsequently increases the share capital with the agreement of the other owners and, as an 80% owner, initiates raising the technical level of ProfExt Ltd. to the European level. With ILPEA's involvement, technical standards for sales and production quality are rapidly increasing.
In 1996, significant new investments will be made by the owners, which will be completed in July 1997. Among other things, a 2000 m2 production hall will be built, and new hard and soft PVC extruder and welding machines will be commissioned.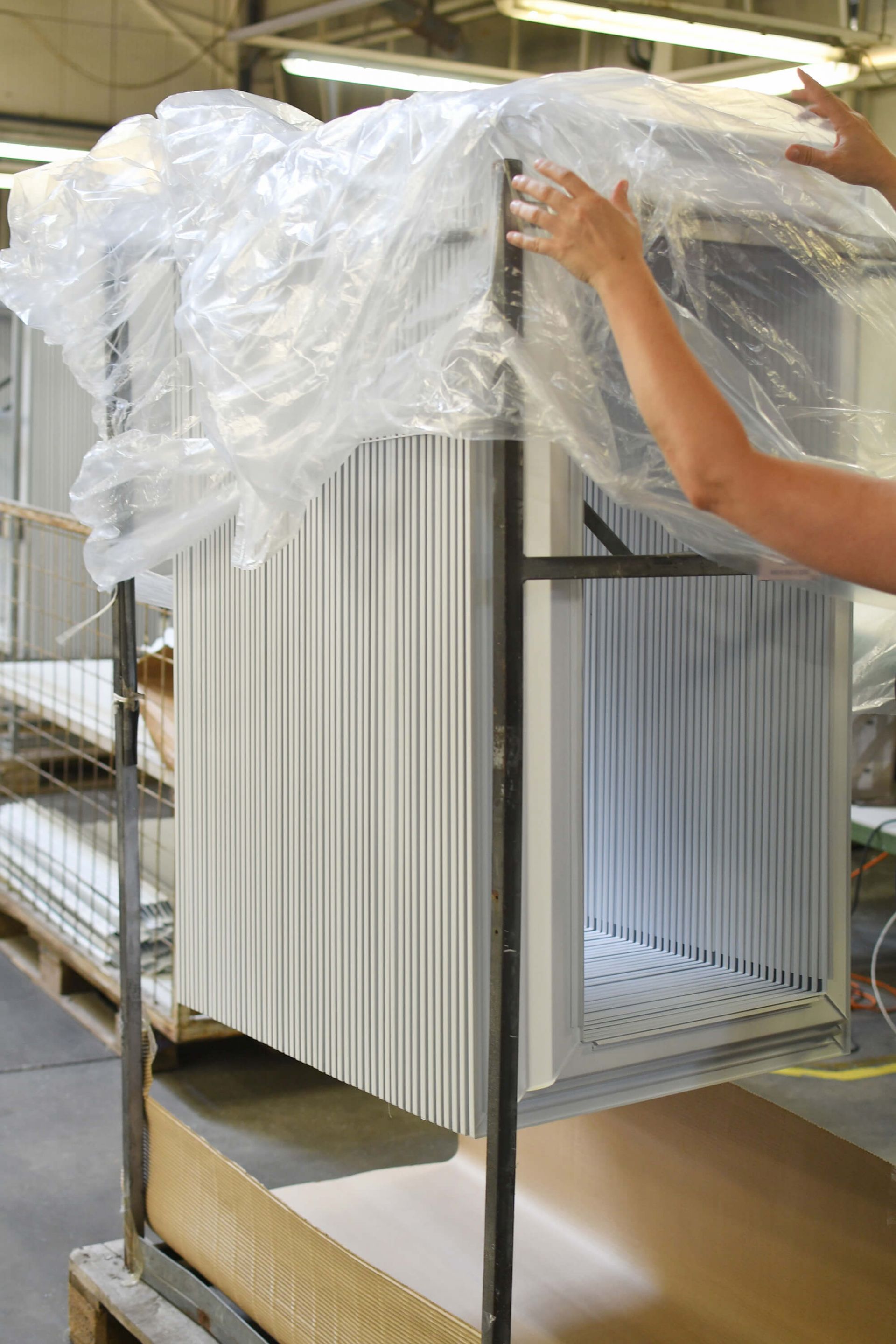 In 1997 we changed our company name to ILPEA ProfExt Kft., In line with our foreign partners. As the company develops dynamically, the emphasis is placed on meeting the quality expectations of our customers and the parent company. As a result of the continuous improvement of our quality system, the ISO9002 quality system will be introduced at the end of the year, which will enable us to catch up with the companies that sell products that meet European quality requirements. The certification was carried out by ÉMI-TÜV Bayern Ltd., which also audits other factories of ILPEA.
In 2000, a new 2,000 m2 hard PVC plant was put into operation, which expanded with new extruder and welding machines during 2001.
In 2001, our company was one of the first to receive the new ISO9001: 2000 quality certificate.
In 2003, we were able to build our environmental management system to meet legal requirements, ISO requirements and customer expectations. With continuous improvements and the environmentally conscious behavior of our employees, our company, ILPEA, was the first company to obtain ISO14001: 1996 certification.
Our company is certified according to ISO9001: 2015 and MSZ EN ISO 140001: 2015.
The production activity of the Company is continuously growing, which is becoming more and more competitive with the constant technological changes, the use of economical materials and energy, the decreasing environmental emissions, and the aim of economical production. With this in mind, a state-of-the-art 1,700 m2 coextruded profile was built in 2005 to provide additional work opportunities for those living in the area.
In 2013, we expanded our product portfolio to include shower enclosure insulation and decorative profiles, which are sold exclusively to our foreign partners.
88% of the production activity is accounted for by the production of refrigerator components. The largest customer (~ 60%) is the Electrolux companies in Jászberény and Nyíregyháza.
Further sales are made to smaller or larger companies and service companies manufacturing refrigerators in Hungary.
These are: Dometic Ltd., CR Carrier Hungary Ltd., Vestfrost Ltd., Crown Cool Thermotechnika International, Coldmatic-General Ltd., BESSER Hungária Ltd.
We deliver to several factories of refrigerators and freezers according to the needs of our foreign customers.
Some examples are: Frigoglass Group, Metalfrio Group, DITL Metal sro, EPTA Group, WHIRPOOL, Indesit, Riviera, Nedis OY, Rec Temovex and ILPEA Group factories.
ILPEA ProfExt Ltd. considers it important to protect the environment and to use environmentally friendly technologies. In accordance with the principles of sustainable development, the Company intends to continue its activities in an environmentally and economically efficient manner.